Let's make your developers' lives better.
There are several ways we can help accelerate your developer relations program, from working with your team to understand your current DX, digging in and shipping useful code, or giving ongoing strategic guidance. Here's how we can help.
Understand the ground truth of your developer experience
Give us 2 weeks and we'll compile a DX Scorecard that provides a clear picture of your DX situation. We'll review your developer messaging, documentation, onboarding flows, content, and the value of your developer-focused free offering. Then, we'll provide a robust report with useful insights and powerful ideas for ways to improve your DX.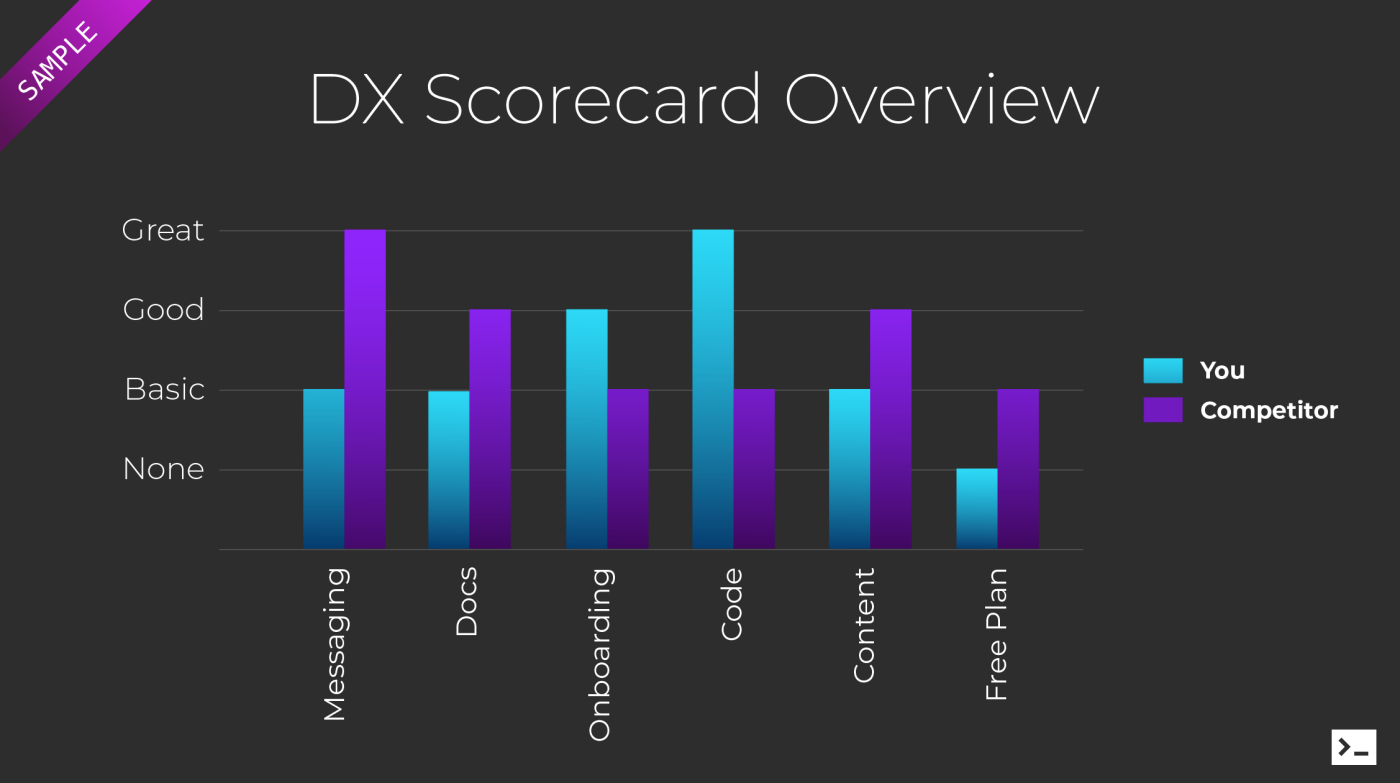 Community projects are a great way to reach developers, but they can be difficult to deliver. We work with large and small companies to build valuable projects for the developer community in about 8 weeks. We'll use our 5-point framework to discover the ideal project, then manage design, build, and launch.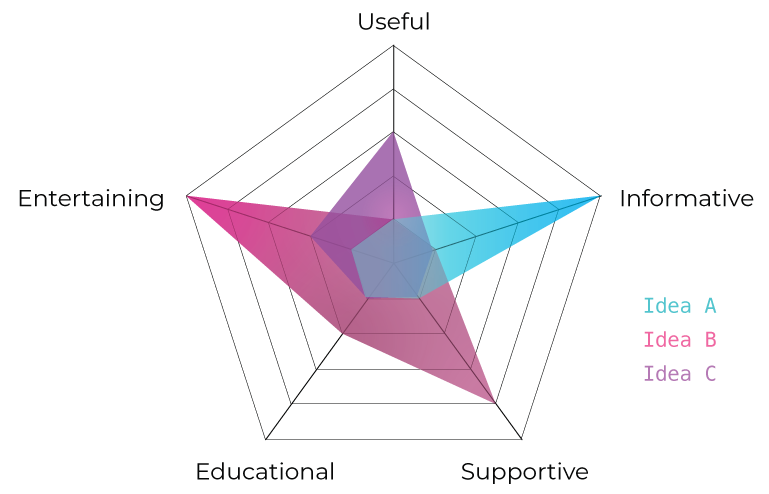 To learn more about our process for discovering, building, packaging, and promoting high-impact community projects, please send us an email and we'll schedule a time to chat.
Embed DeveloperMode in your team
We'll partner with you for the long term to dig into your market, strategy, competition, and key challenges. We've managed product launches, partners programs, brand and messaging projects, and more, and we're ready to provide guidance to your team on these and other strategic challenges.
---
DeveloperMode ❤️ Startups
If you're an early startup team making an API or developer tool, you probably have questions about developer marketing and community building. No matter how amazing your tech is, the challenge of getting it adopted by thousands or millions of developers requires more than just pushing code to Github.
The DeveloperMode team has played key roles at startups like Keen IO, Algolia and Figure Eight, helping lay the foundation for developer relations, marketing, community and customer success efforts. Our network of friends and founders has extensive experience working on all facets of developer businesses. We're happy to help you and your team think through your strategy and evaluate what is and isn't working for you.
Send us an email and let's chat, no strings (or integers) attached.