"The venn diagram of people who like computers and who enjoy video games is not quite a perfect circle, but it's pretty close. It's like a fat football." — Kevin Whinnery, Twilio
When asked to create developer training materials at Twilio, Kevin Whinnery saw an opportunity to build something beyond the typical classroom-style walkthroughs, and to tap into his love for gaming as inspiration.
Though he didn't realize it at the time, TwilioQuest would grow into a beloved platform for learning Twilio, and become a canonical example of a high-impact developer community project.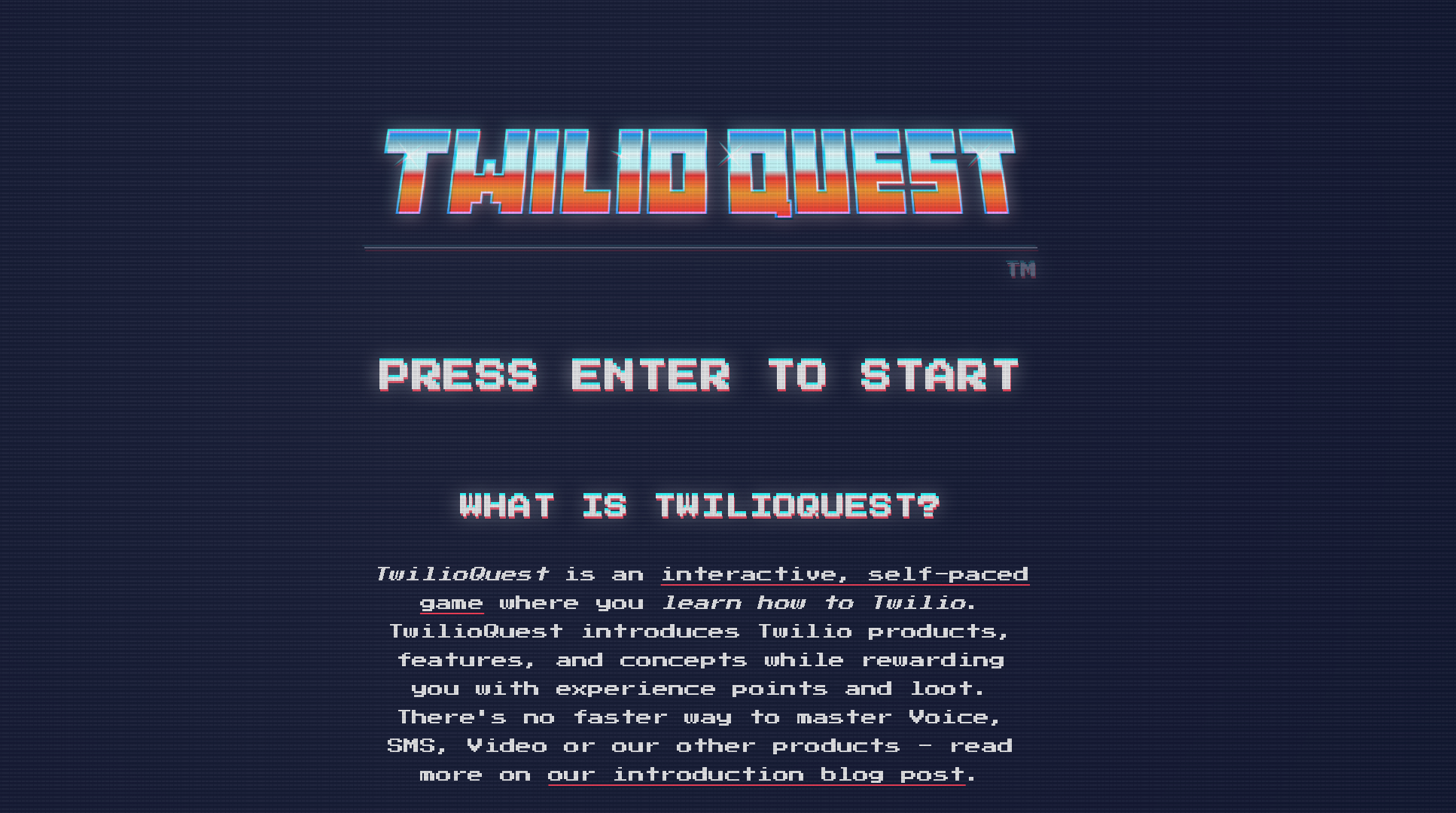 In 2019, Kevin and team are planning to scale the program in to reach even more developers. As a 6-year Twilio veteran, with most of that time spent in developer advocacy and education, what lessons does Kevin have for folks building projects for the developer community, and what can DevRels learn from his experience?
We spoke with Kevin about TwilioQuest, the community, his current favorite games, and more to find out.
Solve a known problem
Developers expect excellent guides and tutorials when trying new tools, but if the content is hard to follow or just plain boring, your audience won't read past the first block of example code.
When Kevin set out to build an educational program for Twilio, he was well aware of that risk, and sought to address two distinct challenges.
First, "No matter how you design the curriculum, the format is always slide, code, slide, code, and so on," says Kevin. That kind of repetition leads to low engagement, and as a result, mean fewer devs become familiar with your tools.
Additionally, it can be difficult to strike a balance, given the diverse skill levels of developers reviewing your content: "The material is either too challenging and moves too fast for some folks, or not challenging enough for people with more experience."
Kevin's solution? Build an 8-bit RPG.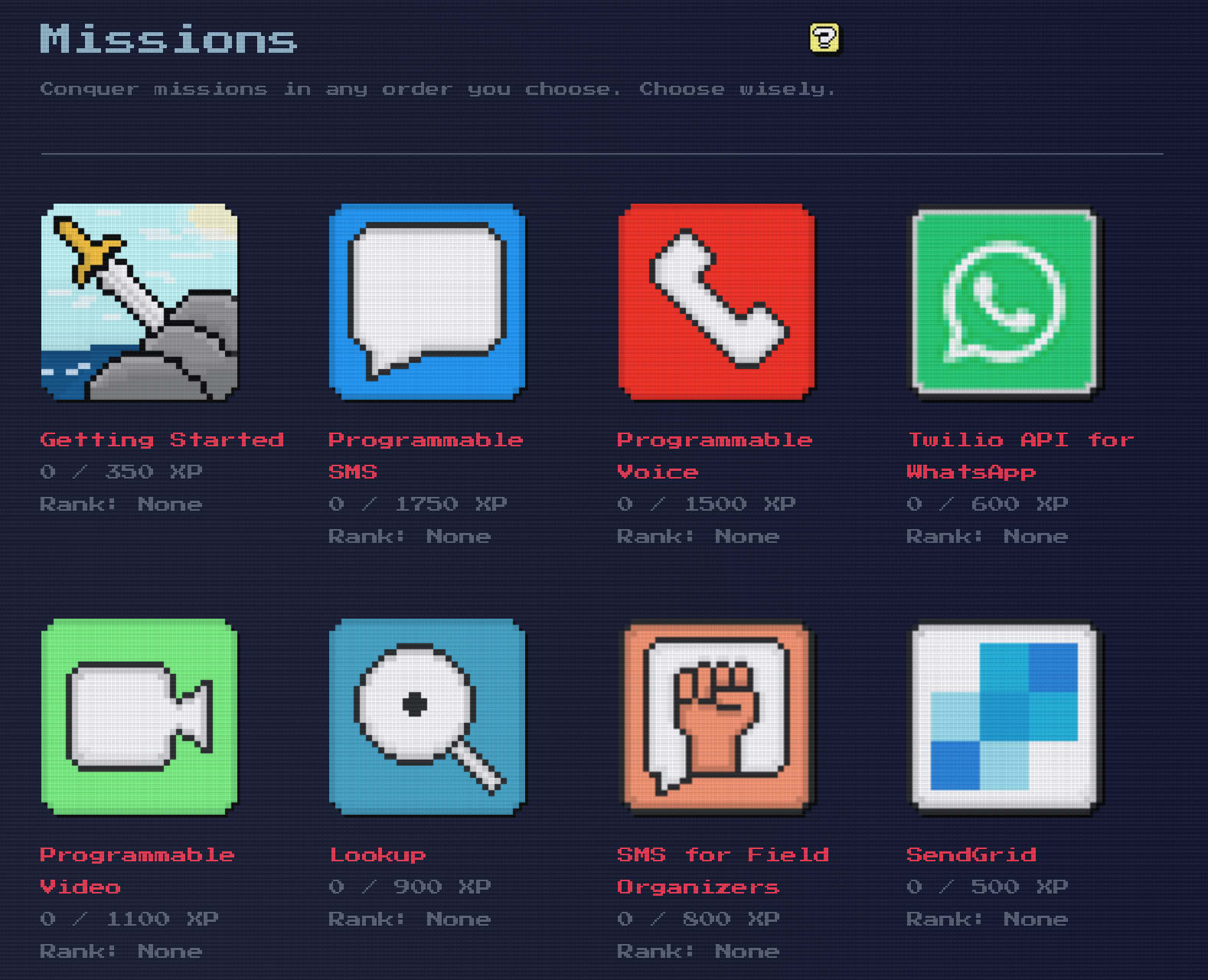 Create with empathy, and a little fun
He thought a game would effectively train developers for two reasons. First, it would allow self-paced learning regardless of skill level. The choose-your-own-adventure aspect of TwilioQuest means novice developers can spend time on the basics, while more advanced practitioners can skip to the information they need to know.
"The mechanics of video games do tend to drive completionist tendencies, making people progress further than they would have otherwise."
The second reason Kevin knew a game would prove effective for training developers? It would be fun, and, as a result, it wouldn't feel like work.
"I'm sort of a dork and enjoy the video games of the 8-bit and 16-bit style."
Injecting a bit of joy into projects is one great way to connect with developers. In fact, we think it's one of the five ways community projects benefit developers.
And many times, fun will also help accomplish your goals.
"TwilioQuest has been successful with developers because our focus has been on making an experience that is intrinsically fun and rewarding, rather than trying to 'gamify' tutorials."
For Twilio, the result is more developers onboarding to their platform.
Relate projects to company goals
TwilioQuest was a hit at conferences and events, where it was initially introduced as an in-person training tool. The results?
It turns out TwilioQuest helps drive a key business metric: user onboarding. In fact, users acquired through TwilioQuest onboard twice as fast as users overall, which means they're up-and-running quicker than they would've been without the training.
That's a great example of a win-win that benefits both the developer and the company, an outcome any DevRel team should strive for to ensure long term investment.
Build for your audience
"The venn diagram of people who like computers and who enjoy video games is not quite a perfect circle, but it's pretty close. It's like a fat football," according to Kevin, "especially with younger generations of technologists, who've grown up collecting loot and gaining XP."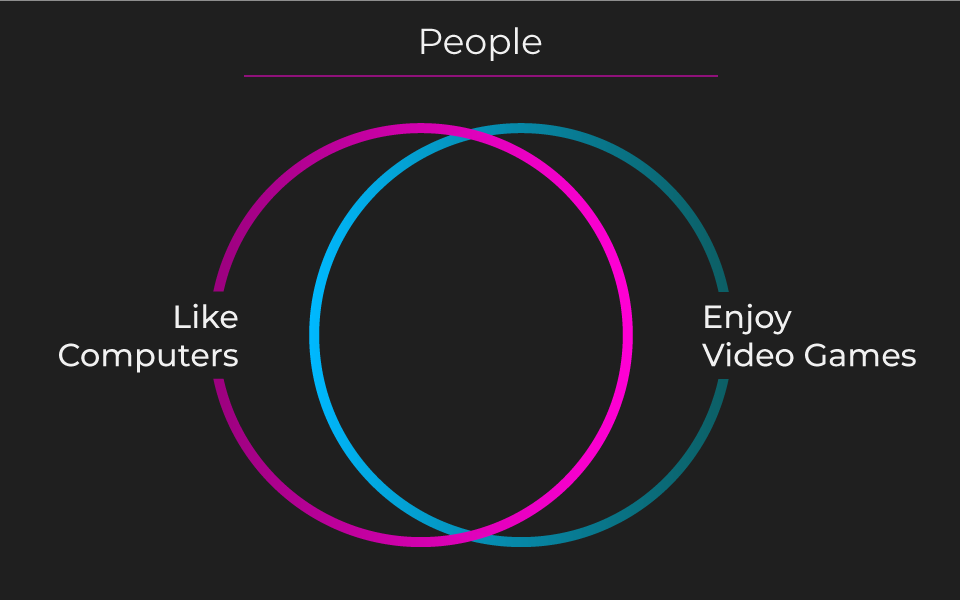 Armed with this insight about the target audience, Kevin and team built a tool that's useful and fun.
What unique perspectives do you have about your audience? Think about those insights, and trust your gut. According to Kevin, "if you have fun making a project, there's an excellent chance your community will love it."
Authenticity is a must
But that doesn't mean every developer company should make their own RPG. A project should be authentic to the company that makes it.
An authentic project resonates with the culture of a company, and will often take on a life of its own as a result.
A major factor in the longevity, and long-term impact, of TwilioQuest has been how the Twilio team has embraced it. "Everyone has found a use for TwilioQuest. Recruiting, engineering, even the sales team uses it, sending it out as a resource to prospects."
Even Twilio's CEO Jeff Lawson has his own TwilioQuest mission: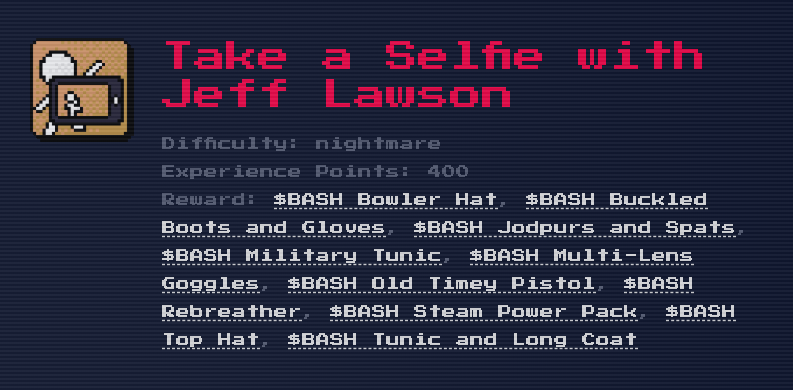 "That has just kind of happened; I haven't done a lot to drive that kind of broad adoption."
Kevin encourages companies to figure out what's true about their culture to in order to see similar organic adoption.
"Any project like TwilioQuest has to be authentic for the people and company creating it. We used a retro video game visual style and a role-playing game metaphor because it was something we loved and wanted to create for our community. The style and format for developer enablement will be different for every company."
Consider broad impact
For Kevin, the power of TwilioQuest goes beyond onboarding new developers to Twilio. "We've seen over and over again that software engineering skills are life-changing. Developers can transform their own life and the lives of their family with creative, well paid work. Developers change, improve, and even save lives with the code they create. We think TwilioQuest can be a great tool to increase access to these skills for people from many different backgrounds."
What's in the stack?
The current tech stack is Angular with Parse on the backend. The content is managed via a custom CMS made with Django and Wingtail.
That said the next version will be React and "a very different tech stack."
Our favorite part? Most of the original design and pixel art was made by Kevin himself.
Bonus section: Kevin's favorite games
His two favorite genres are RPGs and strategy games, and names Faster Than Light, a spaceship simulation roguelike-like, and Into the Breach, a mech-based RTS, as current faves. Games that "test the mind, versus just my twitch abilities."
Otherwise, he has a sweet spot for indie games, especially those that are story-driven with narrative momentum, like Mass Effect 2 and 3, and the Dragon Age: Origins.
The future?
Kevin's looking forward to a big 2019, preparing TwilioQuest for full self-serve scalability. And while you're leveling up your TwilioQuest XP, stay tuned for an announcement about the game's future: "No company in the space has tried this before."
For more, follow Kevin on Twitter and start your own TwilioQuest.